The summer holidays are here! You have planned your vacation, planned your kids' activities so that they get a mix of fun and learning, so that they don't go back to school with their brain shrinked to the size of a peanut. But what if you didn't? Then it is a good idea to start thinking about summer learning now, because as research shows, 'summer learning loss' is a real problem, that if accumulated over school years can have long lasting consequences.
Different research gives us slightly varying numbers, but all agree that children loose from one to even two months of what they have learned per summer. Here is a very good summary of how a lack of intellectual activity during the summer impacts your children (Summer Learning, 2009):
All young people experience learning losses when they do not engage in educational activities during the summer. Research spanning 100 years shows that students typically score lower on standardized tests at the end of summer vacation than they do on the same tests at the beginning of the summer (White, 1906; Heyns, 1978; Entwisle; Alexander 1992; Cooper, 1996; Downey et al, 2004).
Most students lose about two months of grade level equivalency in mathematical computation skills over the summer months. Low-income students also lose more than two months in reading achievement, despite the fact that their middle-class peers make slight gains (Cooper, 1996).
More than half of the achievement gap between lower- and higher-income youth can be explained by unequal access to summer learning opportunities. As a result, low-income youth are less likely to graduate from high school or enter college (Alexander et al, 2007).
Children lose more than academic knowledge over the summer. Most children—particularly children at high risk of obesity—gain weight more rapidly when they are out of school during summer break (Von Hippel et al, 2007).
Parents consistently cite summer as the most difficult time to ensure that their children have productive things to do (Duffett et al, 2004).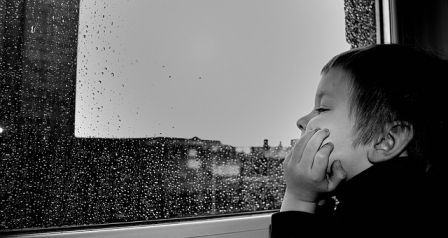 But whatever the numbers, it is obvious that if you want your child to retain what they have learned and even develop them further, it is essential to stimulate your child's mental activity during the summer holidays. So how do you do this? There are a number of ways, but all of them include some planning and dedication. Here they are, in order of how expensive things get:
DIY Summer learning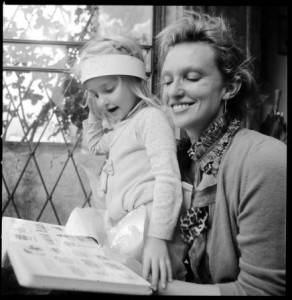 Start writing down a list of activities you will do with your children, if your school has not included a summer reading list or you do not like the one they gave you – do one yourself. Once you are done with that, start scheduling. But do not do this alone! Invite your children to the process – talk with them and focus on their interests – maybe they like to learn about countries or cultures, maybe they want to focus on cars and mechanics. Whatever it is, you will probably have to do some reading before hand, but thenyou will be able to explore the topics together, at least to the point where things start to get complicated even for an adult.
Try to reach a mix of education, activity, and fun. After all, it is the summer. There is no need to sit around at the house and study long hours, why not go for a walk and talk about a subject for 30 minutes? Or go to the beach and talk about the flora and fauna that lives there?
This is also a great way to get closer to your children since everyone is so busy during the year; this will also give you some experience of homeschooling, and who knows, maybe you and they will like it so much, you will forego the state school entirely?
summer learning Outsourced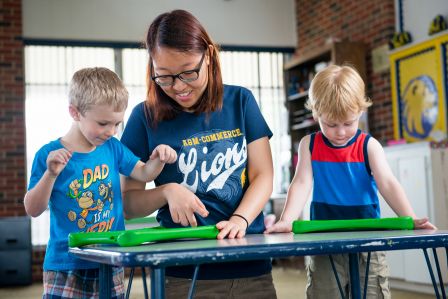 This one is quite easy – find one or more tutors that teach subjects you or your children would like to focus on, get your budget together, and start learning. Private tuition is a good way to retain learning on a flexible schedule, giving you the opportunity to enjoy the summer, while keeping your child occupied. Choosing a teachers is quite easy, there are multiple websites for tutors of all kinds offering competitive prices, or maybe you already know someone, or know someone who knows someone; either way, hiring a tutor for the summer is probably the simplest thing you can do for your child's education during the summer.
Send them away for the entire summer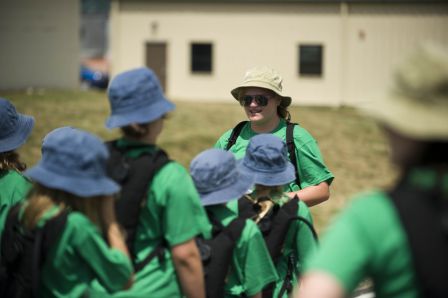 Send them to camp. Coding camp. Mountain biking camp. Math camp. Any camp with a theme that they could have an interest in. The great thing about camps are the entirely new experiences they get from them – new place, new people, new skills, and some experience in living without parents to rely on, but obviously this is only suitable for older children. Either way, there is a large variety of camps that could suit your child and their interests. If you have the cash – send them abroad, travel opens up anyone's worldview, and as a plus your child will have exposure to a foreign language – that is one of the most useful things you can have today.
In the end
Summer learning loss has an impact on children of all school ages, and the negative impact of this gap has been studied and proven by numerous organisations around the world. But the great thing is that you do not need to wait for the government or the state to come up with summer programs – you can do something, regardless of your finances or how busy you are, there is always a solution that finds the balance between dedication and money. Good luck!
References
Online College, 2012. 15 Critical Facts Everyone Should Know About Summer Learning Loss, online, Available at: http://www.onlinecollege.org/2012/05/15/15-critical-facts-everyone-should-know-about-summer-learning-loss/ Accessed 17 July 2015.
Summer Learning, 2009. Know The Facts, online, Available at: http://www.summerlearning.org/?page=know_the_facts&gt Accessed 16 July 2015.